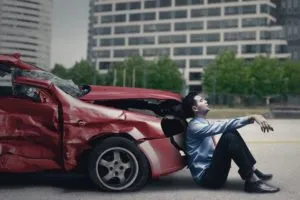 For most people, having something happen to their car is their worst nightmare. Your prized possession can become one of the thousands of damaged cars in just a matter of seconds. So, what do you do in that situation? How can you get your money's worth after your car has been in an accident?
Sometimes your car has salvageable parts and your car is worth more than you think!
Don't stress out — here are somethings to consider to find a solution to even the worst car wrecks:
If you want to sell your damaged car on your own, the first thing you should do is reach a salvage damaged car specialist. They can help even if your car has a lot of damage. Mechanics or body Shops try to talk you into fixing your car and charge extreme prices.
Certain cars with low miles are worth fixing, although, a new title is needed in some cases. It's important to consider that a salvage or rebuilt title can hurt the cars resale value.
If your car is hit in the rear or side and not the motor area you should consider fixing it. Consider things like cost, year/make/model and mileage. Again, reaching a damaged car specialist who can help you with advice and knowledge is a good first step.
Most importantly they an give you an idea how much the good parts remaining on your car are worth. Sometimes you will be pleasantly surprised, you get paid $1000's of dollars and they offer free towing and free title exchange. Its Easy!
Is fixing Your Damaged Car smart? The general rule is that it all depends on year/make/model, miles and the severity of damage. Example #1: If your 2010 Toyota Camry gets into a rear end accident and your car has 31,000 miles on it and still starts; the cost of fixing it is $3000-$4000 range. We suggest you fix it because the low miles add resale value to your car and potential buyers know the engine was not touched. Your car still has value worth fixing. Example #2: if your 2012 Lexus Rx350 gets into a front end collision and airbags deploy with 200,000 miles; the miles and damage to the engine area (with critical parts of your car possibly broken) make your car not worth fixing , the resale value is minimal. We suggest calling a junk car buyer or "Cash for Cars" business to get the most money you can for the salvageable parts. They will pay you a surprising amount for a car that is not worth fixing.
Who Buys Damaged Cars? If you don't want to go through all the trouble of fixing or selling your car yourself. Plus the headache of getting a new rebuilt or salvage title. Call a business specializing in damaged, broken and non-running cars — even cars that have been marked as salvage or rebuilt vehicles. Businesses that make the process of selling your car fast, easy, and safe.
We recommend calling the #1 Rated Cash for Cars Company, they offer: ♦ Free Advice on How to Get the Best Price ♦ Free Towing ♦ Pay You at the Time of Pickup ♦ Take Care of the Paperwork and Walk you Through the Process
Interested? Get a free price quote now.