If you're considering the option of cars for cash, look no further! We're giving you a guide to selling your car for cash immediately.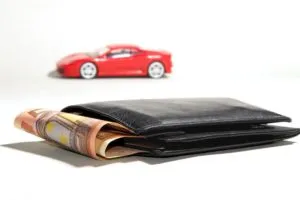 The statistics are in, and they're loud and clear: we are, hands-down, a car-loving nation.
In fact, Americans bought more cars and trucks in 2017 than in any other previous year.
While taking home a new car can be exciting, it's important to make the best decision for your used cars and for your financial well-being.
If you're looking to make sweet money (with little to no effort), consider looking into getting cash for your car.
It's easy, convenient, fast, and can be very lucrative.
Are you ready to make some of the fastest, easiest cash you've ever made in your life? Let's get into the process!
How It Works Step One
1. Decide that you're ready to get a new car
OR
2. Realize that your car is no longer in a safe driving condition
OR
3. Give up trying to dump money into a car that keeps draining your wallet
Step Two
Read over and fill out this contact form. You will be asked to simply identify your demographic details, the make and model of your vehicle, mileage, VIN, and a basic description. We estimate this should take less than five minutes for you to fill out!
We purchase all kinds of vehicles! Even if you're hesitant, a quote may pleasantly surprise you.
Or, just pick up the phone, and give us a call at (888)545-1599 .
Step Three
We come to you!
We don't want to make this process more stressful or time-consuming than it needs to be.
Therefore, we tow your car, free of charge, no matter where you live. Whether your car can "drive" or not, we take care of the annoying paperwork as well.
We work with your schedule, on your accord, and call and text with you to keep you in the loop and in agreement with each of these needed steps.
You are the customer, and we fully respect that!
Step Four (The Best Step of All)
Getting paid for your car is our guarantee, and we want you to enjoy that sweet, sweet money paid on the spot.
It's so sweet, that it's the best price on the market, and that's a figure we absolutely guarantee.
That's right. No rebate forms. No payment mailed to you in 6-8 weeks. No fine print and hoops to jump through.
It's direct, the way it should be.
Why Sell your Car for Cash Today?
Selling your car for cash is one of the easiest and safest transactions you can make.
Working with a professional company, as opposed to a single buyer, eliminates risk for fraudulent payment, haggling, payment plans without proper contracts, and/or falsified checks.
Unfortunately, there is an abundance of car-buying scams that hurt people every year. This is an unnecessary and devastating hassle for sellers.
Additionally, by selling through a professional company, you are able to guarantee fast and convenient money- on the spot- which makes it easier if you are looking to buy a new vehicle quickly.
Customer satisfaction is our priority, and cars are our passion. Ready to get started on the easiest, happiest sale of your life? Give us a call today!